Sajal Ali and Bilal Abbas both appeared on Nida Yasir's show Good Morning Pakistan, where they promoted their upcoming film "Khel Khel Main". The film is directed by Nabil Qureshi and produced by Fiza Ali Mirza. This will be the first film to be released after Kovid. The film will release on 19 November 2021.
Both talked about each other and revealed many secrets of each other. Talking about the most called person on Sajal sets, Bilal Abbas said, "SMS, calls, chats and video chats, all done with Ahad Raza Mir, he is the most talked about person with Ahad Raza Mir. Do. Ahad and only Ahad".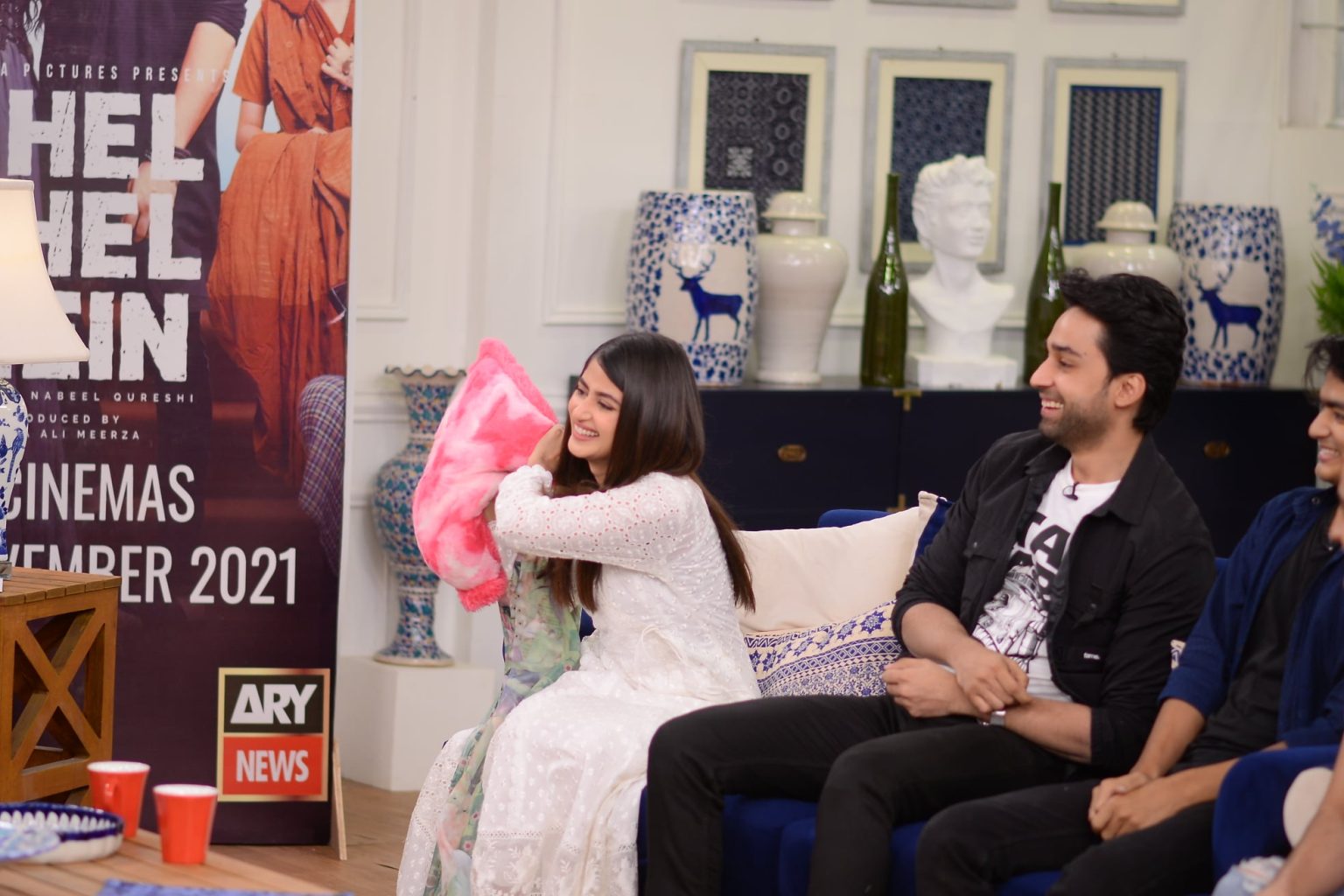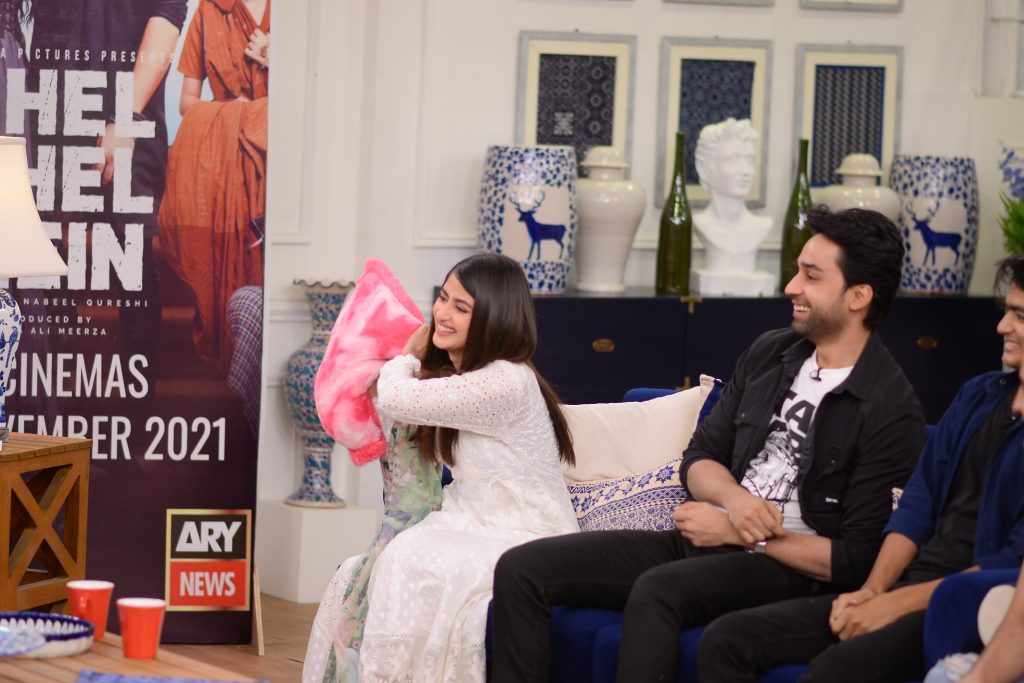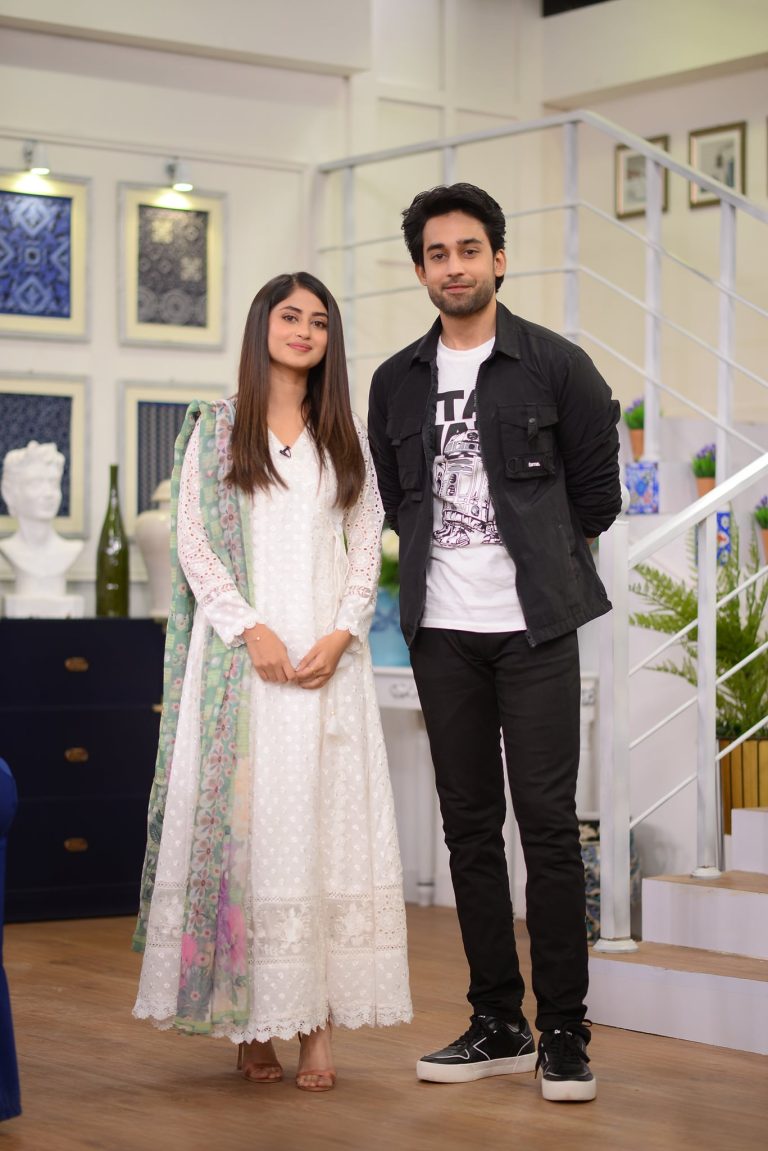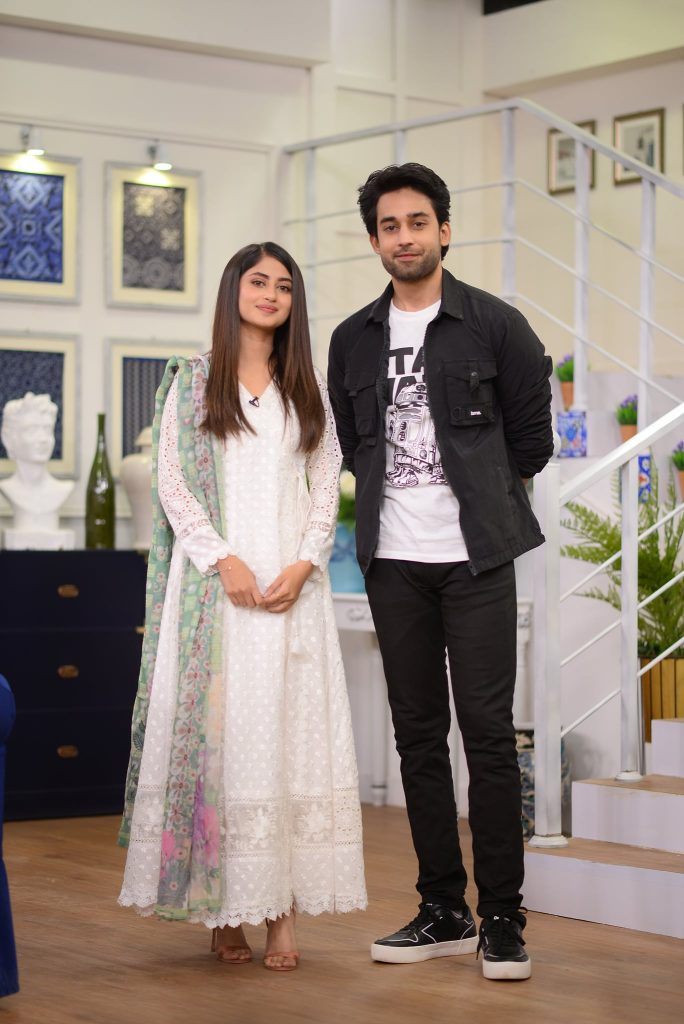 Sajal also said that she always talks to Ahad Raza Mir, she confesses that she doesn't even talk to Saboor. Sajal also revealed that he had to use Bilal Abbas's phone to communicate with Ahad in Balochistan as it was an area with signal issues. Here is the link to the video.